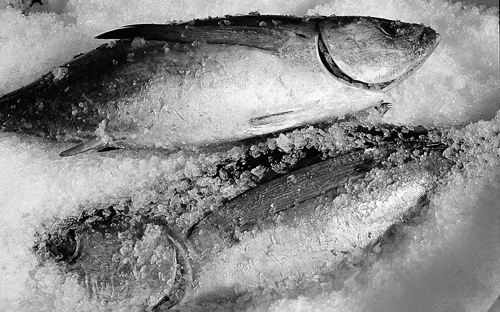 Fresh Seafood is Easy
Everyone knows that the best tasting fish is one you caught yourself that morning. If you don't have your sea-legs or the time to go out with one of our expert guides, the next best thing can be found at one of our area's fresh seafood markets who source their product from the local fishing fleet.

Northwest Wild Products is a family owned retail and wholesale fish market that offers fresh seafood caught by local fishermen. They also offer exotic meats, like kangaroo, alligator or frog legs, for the adventurous pallate. Northwest Wild is happy to help you get your seafood home with custom filleting and vacuum packing services. This fish market is located at the West End Mooring Basin in Astoria.

Skipanon Brand Seafoods operates one of few canneries left on the Oregon Coast right here in Warrenton, family owned and operated since 1978. High quality canned seafood products are available year round through their online store or in person at the cannery. Fresh seafood is offered in season, year-round at the cannery and at two farmer's markets including a weekly seafood program (CSF) in Astoria and Portland.

Warrenton Deep Sea Market is the waterfront retail market operated by Bornstein's Seafood, located at the Warrenton Marina. You can custom order fresh and smoked seafood direct from their website or stop by the Market to load up your cooler. The market is stocked with a variety of seafood at any given time.
Josephson's Smokehouse
is family-owned and has operated for over ninety years and four generations at their Astoria location. Acclaimed as one of America's Best Mail Order Specialty Food Companies, an unequaled variety of seafood is smoked daily, sold fresh from the smokers, packed for individual mail order and wholesale customers and shipped world-wide.