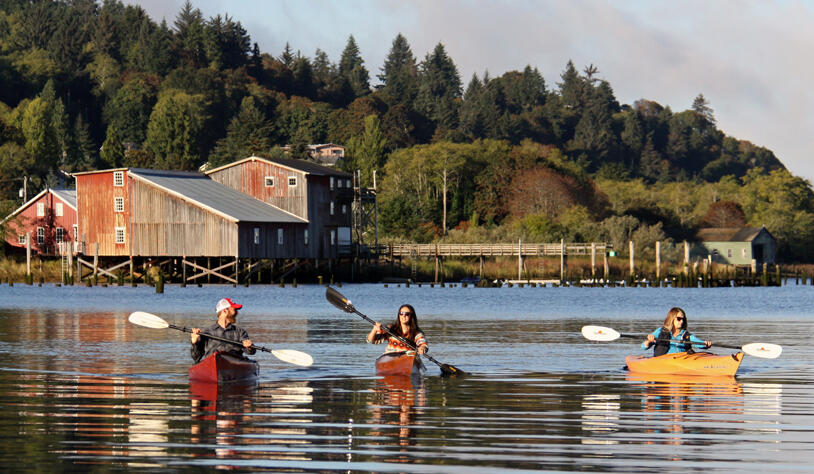 An Outdoor Enthusiast's Guide to Astoria
Growing up in Spokane, Washington, Angela Cosby initially had her sights set on becoming a teacher. When one of her high school advisors pointed out that Angela had a hard time sitting still in the classroom, they noted that a future in education might not be the best fit.
As a counselor at summer camps, and with a love of the outdoors groomed by family rafting trips, Angela began to look at the possibility of combining her love of nature with a career. In college, she spent weekends running the whitewater of the Spokane and Snake rivers. Following receipt of her bachelor's degree in Recreation Management, Angela pursued a Master's in Organizational Leadership. She'd found the perfect combo.
After spending six years managing the Spokane County Recreation aquatics program, Angela heard that the
Astoria Parks & Recreation
was looking for a new director. She knew it would be an outdoor lover's dream job. In 2013, she landed here with a car full of outdoor gear and her faithful dog.
While Angela had all the necessary equipment for whitewater, what she lacked was the larger, more stable sea kayak to cruise the rivers and streams in and around Astoria. Unable to find one that fit just right, she took a week off work and set about building her own, through a class at the
Columbia River Maritime Museum's
Barbey Maritime Center. The handmade craft helps her appreciate being out on the water even more.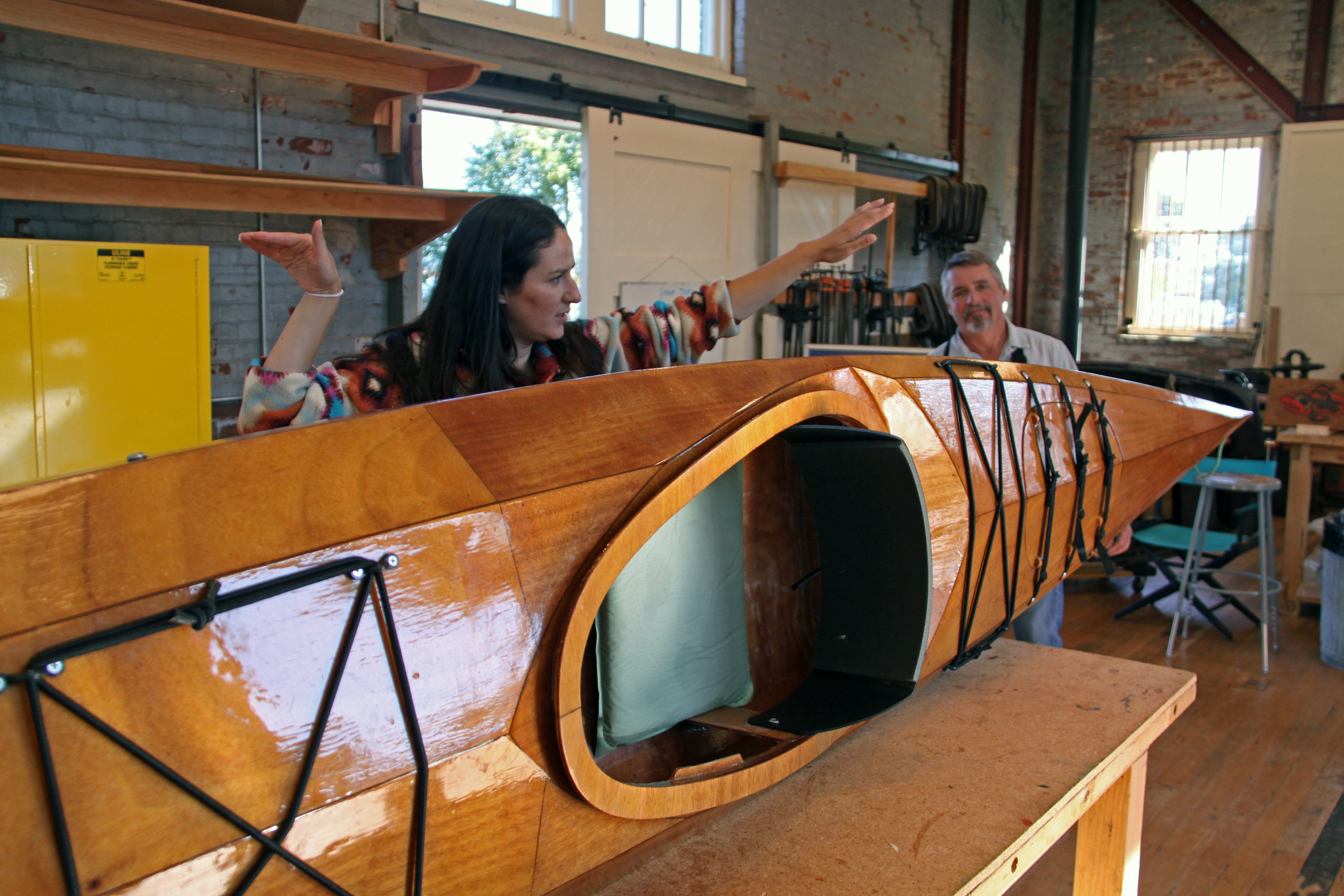 "I don't take it for granted thinking, 'Oh it's this fiberglass piece of junk I can drag through the rocks.' There's a different experience level with it when you spent months of continual effort working on it and shaping it to be just right for you."
Being just minutes from the water from either home or the office, Angela takes full advantage of Astoria, Oregon's outdoor recreation possibilities.
"I can load my kayak up before I go to work and either go paddle before work or go on my lunch break or after work; It just depends on the weather and the tides, says Angela. "I don't think about what's happening next at work or anything else going on in life. It's very similar to swimming or running, where it just takes your mind away a little bit and lets you relax in a beautiful setting. It doesn't get any better."
In addition to watersports, Angela is a big fan of hiking, and recently took up mountaineering (she's climbed three of the Cascade peaks in the past few years). But it's the water that's won her heart in Astoria, and what she'll always point to as one of the big reasons she's decided to call this place home. Here are a few of her favorite places that she loves to share with friends and visitors.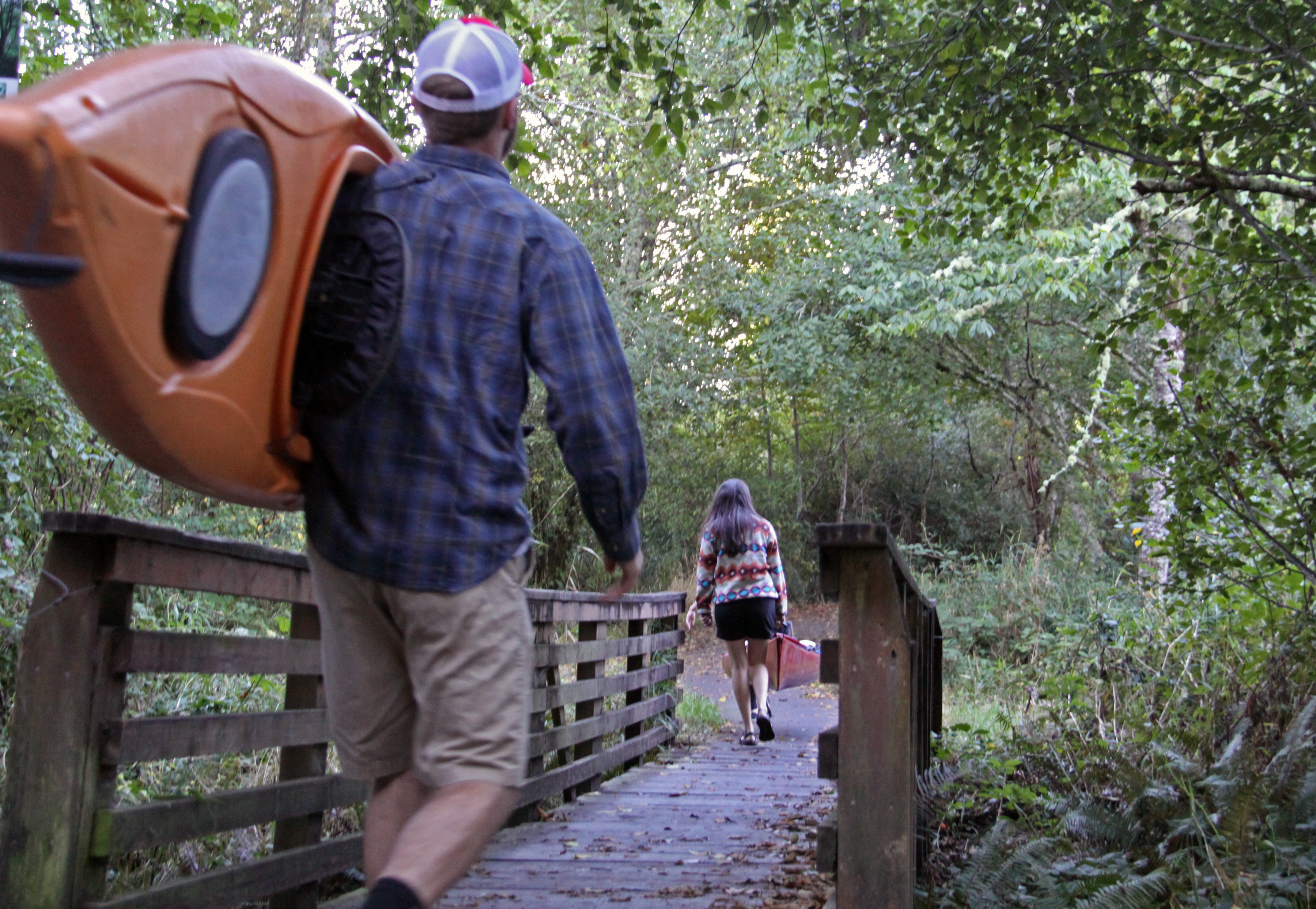 Where to Get Out
Astoria Column
It's the perfect place to start a visit… you can get your bearings and see all the potential places to get out into it.
Alderbrook Lagoon
A beautiful, safe and accessible spot on the east end of town and adjacent to the Columbia River. Try it in the early morning to take advantage of still water and lots of wildlife.d
Fort Clatsop - Fort to Sea Trail
Start at the fort and take this pathway all the way to the ocean. A great day hike!
Other great locations include the John Day River, just east of downtown Astoria, and Willapa Bay in nearby Long Beach, Washington.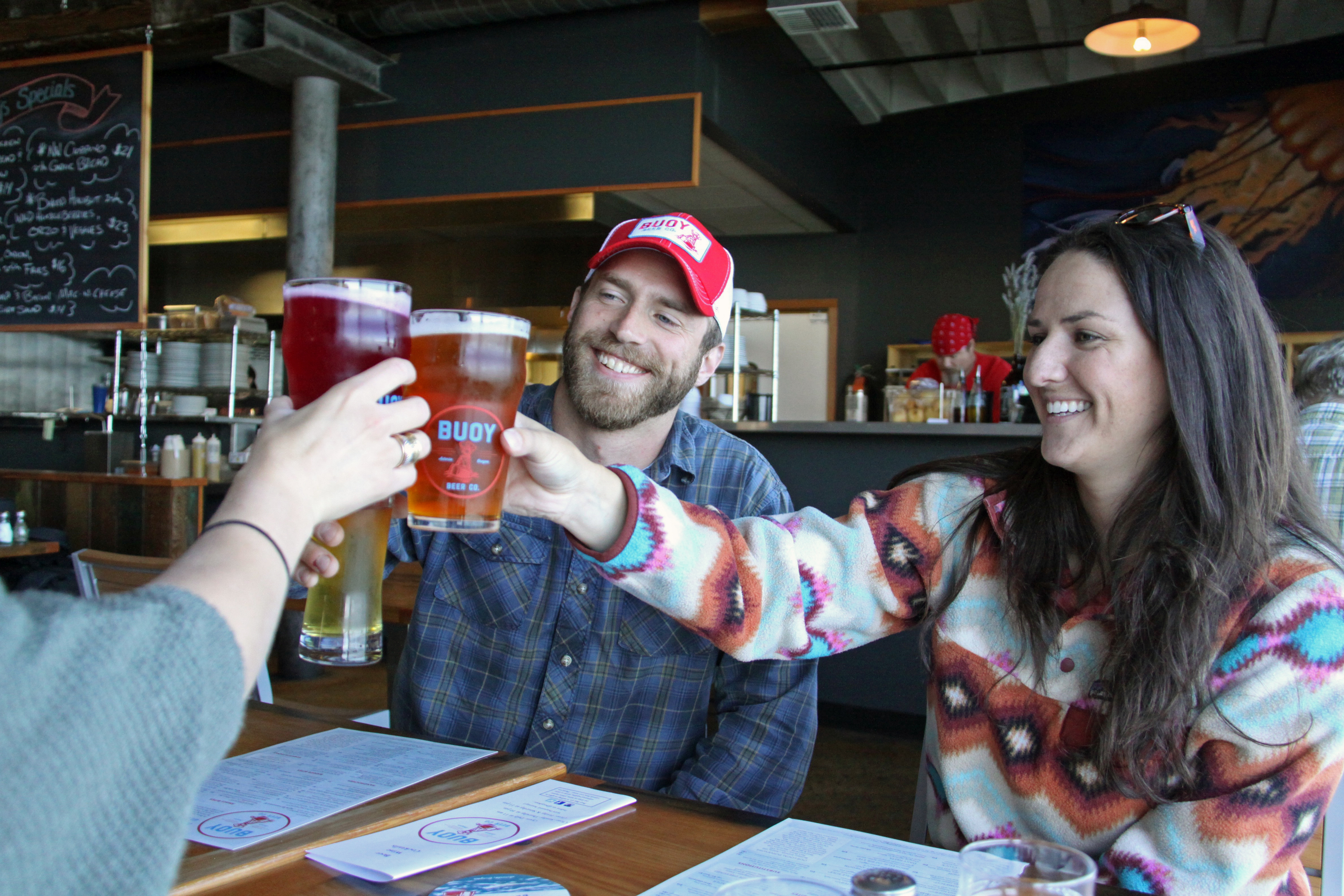 Where to Eat & Drink
Bouy Beer
or
Fort George Brewery
"Being surrounded by seafood, you would think I'd want that, but after a day on the water I just want a cheeseburger at Buoy, or a pulled pork sandwich at Fort George.
Where to Stay
Paradise Lodging Sternwheeler Suite
Very close to Alderbrook Lagoon… you can practically walk there with your kayak.
Where to Get Outfitted
Astoria Scuba and Kayak Rental
Right on Pier 39, you can launch directly into the Columbia River. Just be aware of the tides.