Winter on the Oregon coast: Discovering the beauty of the off-season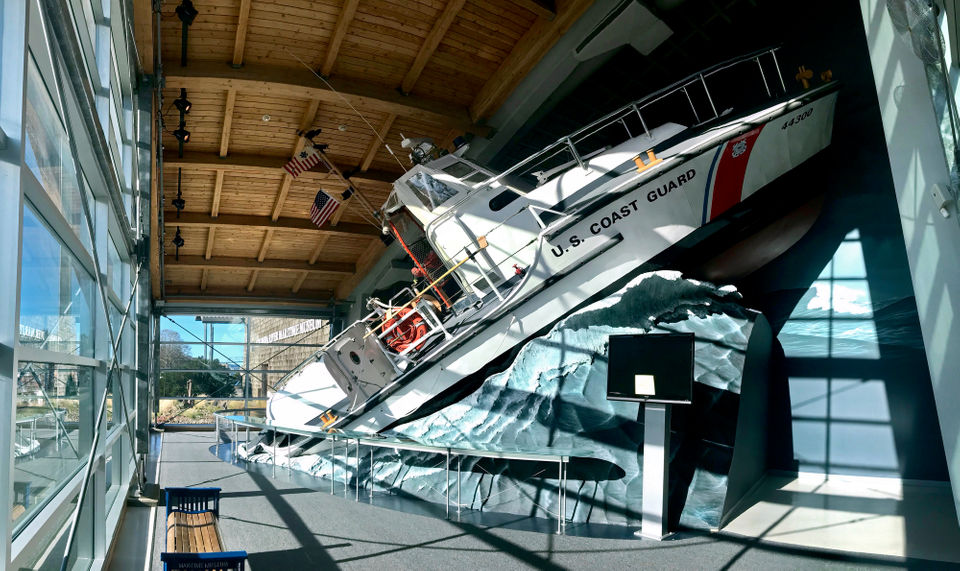 A display shows a U.S. Coast Guard ship on rough seas at the Columbia River Maritime Museum in Astoria.

Winter on the Oregon coast has many faces. Some days it will be its usual blustery self, all windblown and big waves, but other days the coast is peaceful, with calm seas and beautiful sunsets.

Tourists don't tend to flock to the coast during the rainy season, leaving summer favorites like Seaside and Cannon Beach empty, beaches and state parks quiet. If you don't mind the weather, it's a great time to visit.

Every year I preach the gospel of the winter coast, and every year I return to find it empty. This year I decided to take a full week to explore from Astoria down to Newport, storm watching, sightseeing and documenting my journey.

The weather can be rough, but don't let it intimidate you: I know firsthand the magic of the coast, and the miraculous sights that winter can bring.
The Astoria Column stands tall on a beautiful clear winter day.
GLORIOUS WINTER SUN
The streets of Astoria are noisy at dawn, with trucks rumbling and beeping through town. I pull myself out of bed and grab breakfast at Street 14 Café. My destination today is Cannon Beach, but with another day of clear weather I decide to make a couple stops at state parks along the way.

No trip to Astoria is complete without a visit to Fort Stevens State Park and the iconic Peter Iredale shipwreck. The surf there seems volatile, but allows some room to walk on the beach, over which the sky is painted in beautiful shades of blue, wisps of clouds to the south casting a deep purple haze over Tillamook Head.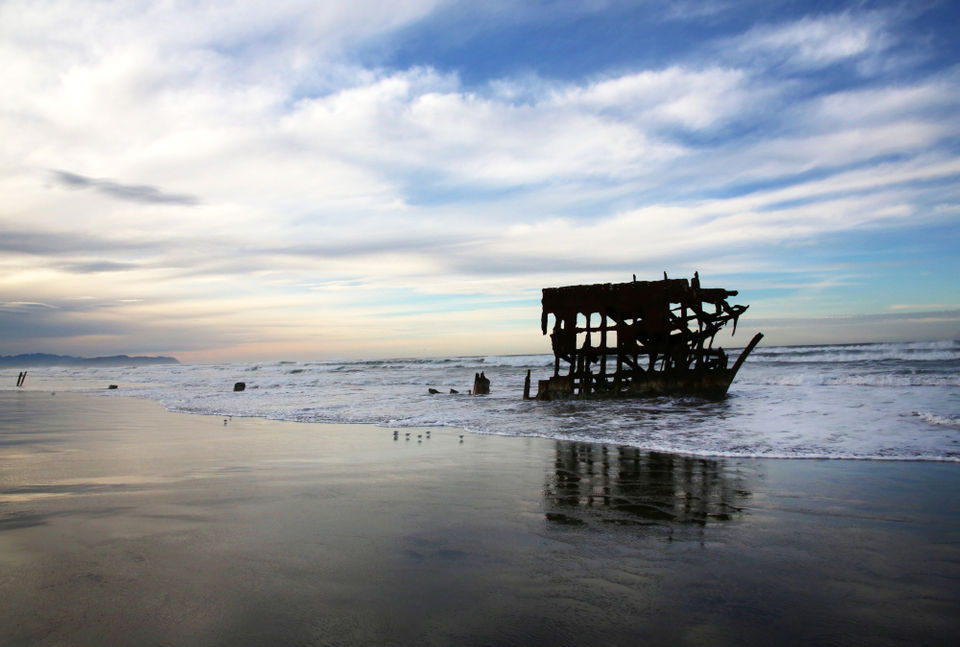 Surf engulfs the Peter Iredale shipwreck at Fort Stevens State Park.