13 Hikes Through Astoria and Warrenton
Due to COVID-19, local businesses, lodging properties, tourist attractions, and outdoor recreational parks are following the CDC's guidelines for social distancing and adhering to the state's indoor and outdoor mask mandate.
Please find the most up-to-date safe travel information here.
- - -
John Muir said it best: "In every walk with nature, one receives far more than he seeks." Hiking in Astoria and Warrenton offers the opportunity to explore the topography and wonder at the natural beauty of the area. You might even discover something along the way you didn't expect to find.
While you explore, make sure to bring along enough water and stay on the marked trails. If you're bringing a pooch along, keep the leash on and be considerate of other hikers. For more trail info while you're in town, look into the
Northwest Coast Trails Coalition
or the
Angora Hiking Club
. In the meantime, check out these 13 unbeatable hikes: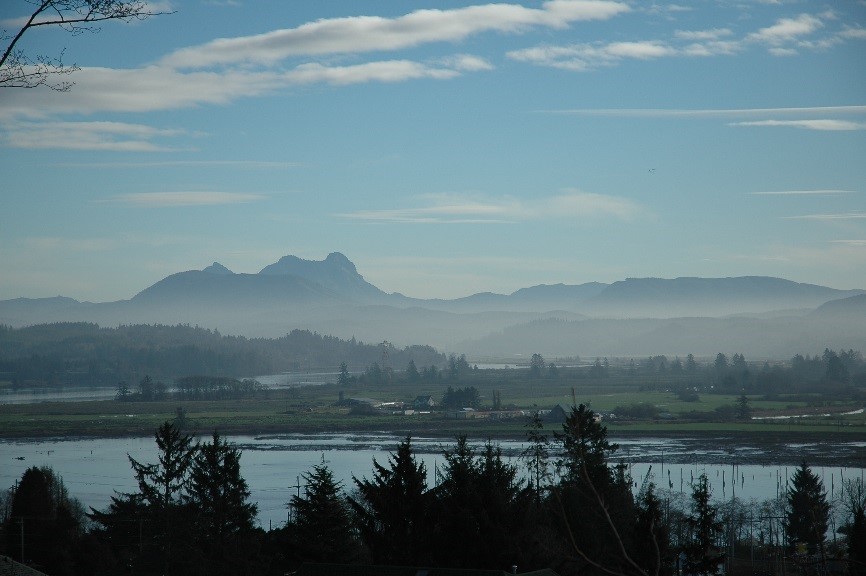 Photo Credit: Roger Warren // View from Astoria Column looking toward Saddle Mountain and Youngs River
Astoria Riverwalk:
Easy, 12.8 miles
GPS Coordinates: 46.18455, -123.86291
For the classic rails-to-trails route with river views, take a breezy walk or run along the historic waterfront to catch a glimpse of the former salmon canning community as you glide by.
Historic Astoria Loop
:
Easy, 2.3 miles
GPS Coordinates: 46.1878, -123.8348
If you're more of an urban explorer, take this historic neighborhood loop and admire Astoria's many 19
th
and 20
th
century homes that dot the hillside. You'll see why the area is often referred to as "Little San Francisco."
Cathedral Tree-Coxcomb Hill Trail
:
Easy, 3 miles
GPS Coordinates: 46.18689, -123.81071
Calling all sightseers: this forested hike leads trekkers from a 300-year-old Sitka spruce to the famous Astoria Column. If you dare to go vertical, climb all 164 stairs of the 125-foot column for panoramic views of the city, Coast Range and Pacific Ocean.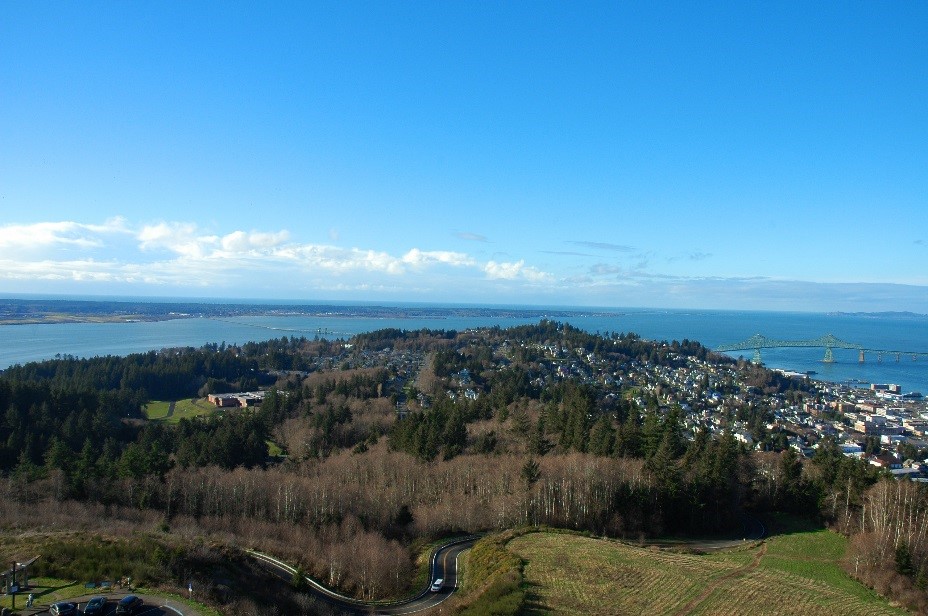 Photo Credit: Roger Warren // Looking West from the Astoria Column
Cape Disappointment North Head Trail:
Easy, 1.8 miles
GPS Coordinates: 46.2981, -124.0728
This mixed-terrain path offers visitors the chance to take in the fresh ocean air and photograph the famous North Head Lighthouse, passing spruces and hemlocks along the way.
Astoria Demonstration Forest Trail
:
Easy, 2.4 miles
GPS Coordinates: 46.15359, -123.79636
Taking this short, forested path is an easy way to explore the trail system at the Clatsop State Forest headquarters and observe the flora and fauna of the area.
Netul River Trail
:
Easy, 1.5 miles (one way)
GPS Coordinates: 46.13402, -123.88054
Trek from
Fort Clatsop
in
Lewis & Clark National Park
to Netul Landing along the Lewis and Clark River, where lush riverbanks and towering evergreens are home to a variety of wildlife.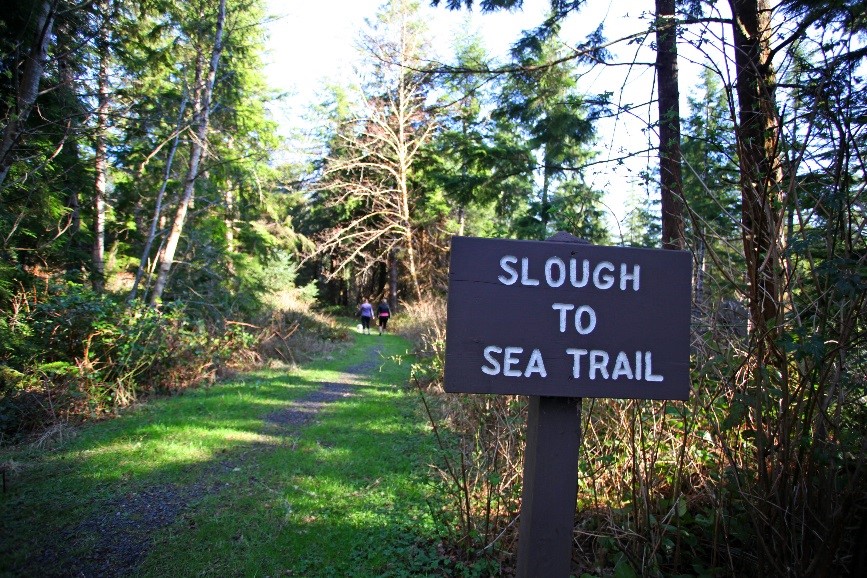 Photo Credit: Don Frank // Netul River/South Slough Loop Trail
Fort to Sea Trail
:
Moderate, 6.5 miles (one way)
GPS Coordinates: 46.13402, -123.88054
Adjacent to the Netul River Trail, this varied route follows the path of the Corps of Discovery from Fort Clatsop to the Pacific Ocean, navigating across coastal dunes and along rivers before reaching the beach.
Fort Stevens Military Loop
:
Easy, 2.6 miles
GPS Coordinates: 46.20619, -123.96542
Kick off this historical walk with a tour of the Military Museum in
Fort Stevens State Park
, the Civil War and WWII military base, before walking past military fortifications and buildings dating back to the 19
th
century.
Coffenbury Lake Loop
:
Easy, 2.4 miles
GPS Coordinates: 46.17853, -123.96584
Loop around a shallow lake on the Clatsop Plains in Fort Stevens State Park for an easy family hike with a summer swimming area. For additional Fort Stevens Trails, check out
this guide
.
Gnat Creek Hatchery Trails
:
Moderate, 8.1 miles (combined)
GPS Coordinates: 46.17728, -123.50193
Trek the assortment of trails along Gnat Creek, checking out the fish hatchery and small waterfalls along the way.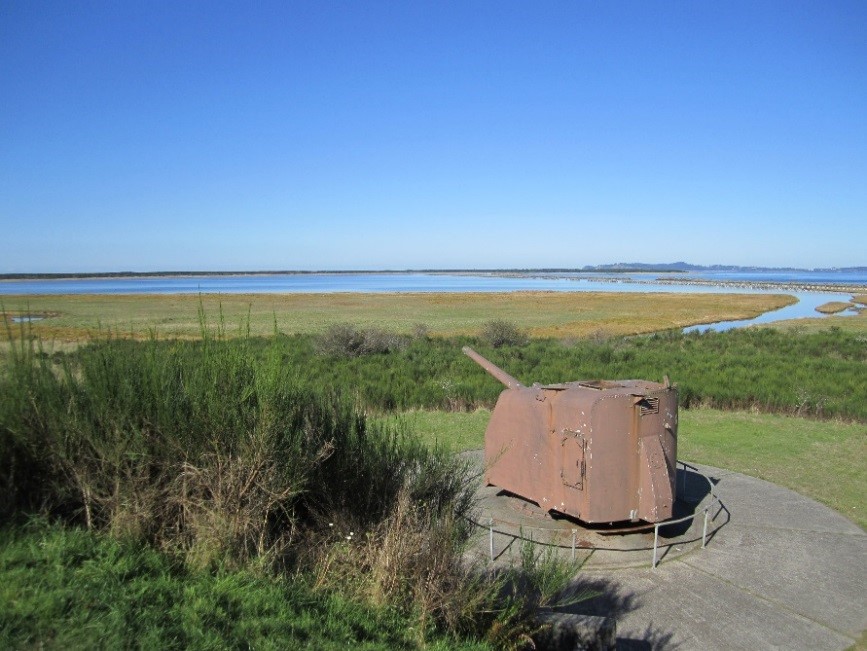 Fort Stevens State Park
Fort Stevens Loop
:
Moderate, 10 miles
GPS Coordinates: 46.20619, -123.96542
This historic loop brings hikers past old artillery batteries, the Peter Iredale, dune thickets and a coastal lake.
Tillamook Head Traverse Hike
:
Moderate, 6.3 miles
GPS Coordinates: 45.97241996, -123.958397
This slightly strenuous traverse hike connects Seaside to Cannon Beach, taking travelers through a forested area scattered with occasional ocean views, including a viewpoint of the Tillamook Rock Lighthouse.
Skipanon River Loop
:
Easy, 2.1 miles
GPS Coordinates: 46.1661, -123.9240
This short excursion in Warrenton takes hikers along the Skipanon River levees, where you can birdwatch for herons, egrets, grebes and more. The trail also passes a marina where you can observe recreational and commercial fishermen.
www.travelastoria.com
@travelastoriawarrenton
#astoriaoregon #warrentonoregon