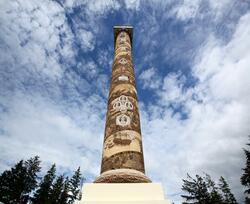 6 Hours in Astoria and Warrenton
Due to COVID-19, local businesses, lodging properties, tourist attractions, and outdoor recreational parks are following the CDC's guidelines for social distancing and adhering to the state's indoor and outdoor mask mandate.
Please find the most up-to-date safe travel information here.
- - -
The oldest settlement west of the Rockies is brimming with historic sites, sudsy brews and quirky culture that will keep you entertained for days. But if you have to explore Astoria in a pinch, here are the top stops that will fill you up on the tastes, sights and sounds that make this small town exceptional.