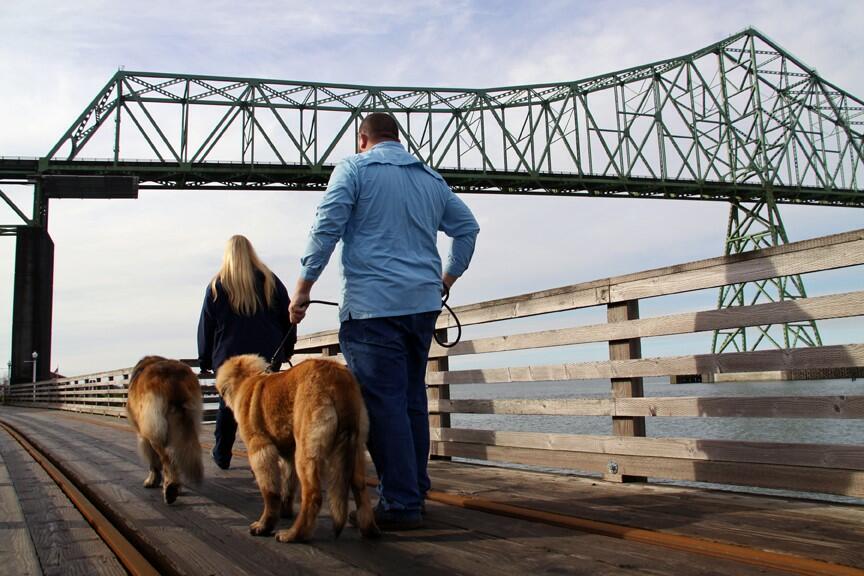 A Dog Lover's Guide to Astoria and Warrenton
Can't imagine taking a vacation without your precious pup? You're in luck. Astoria and Warrenton, Oregon are dog-friendly destinations. Some of our top attractions, restaurants, state parks and hotels allow you to take your furry best friend along for the adventure; all you have to do is pick up after your pooch and bring a sturdy leash. Read on for our top picks.
Dine and Drink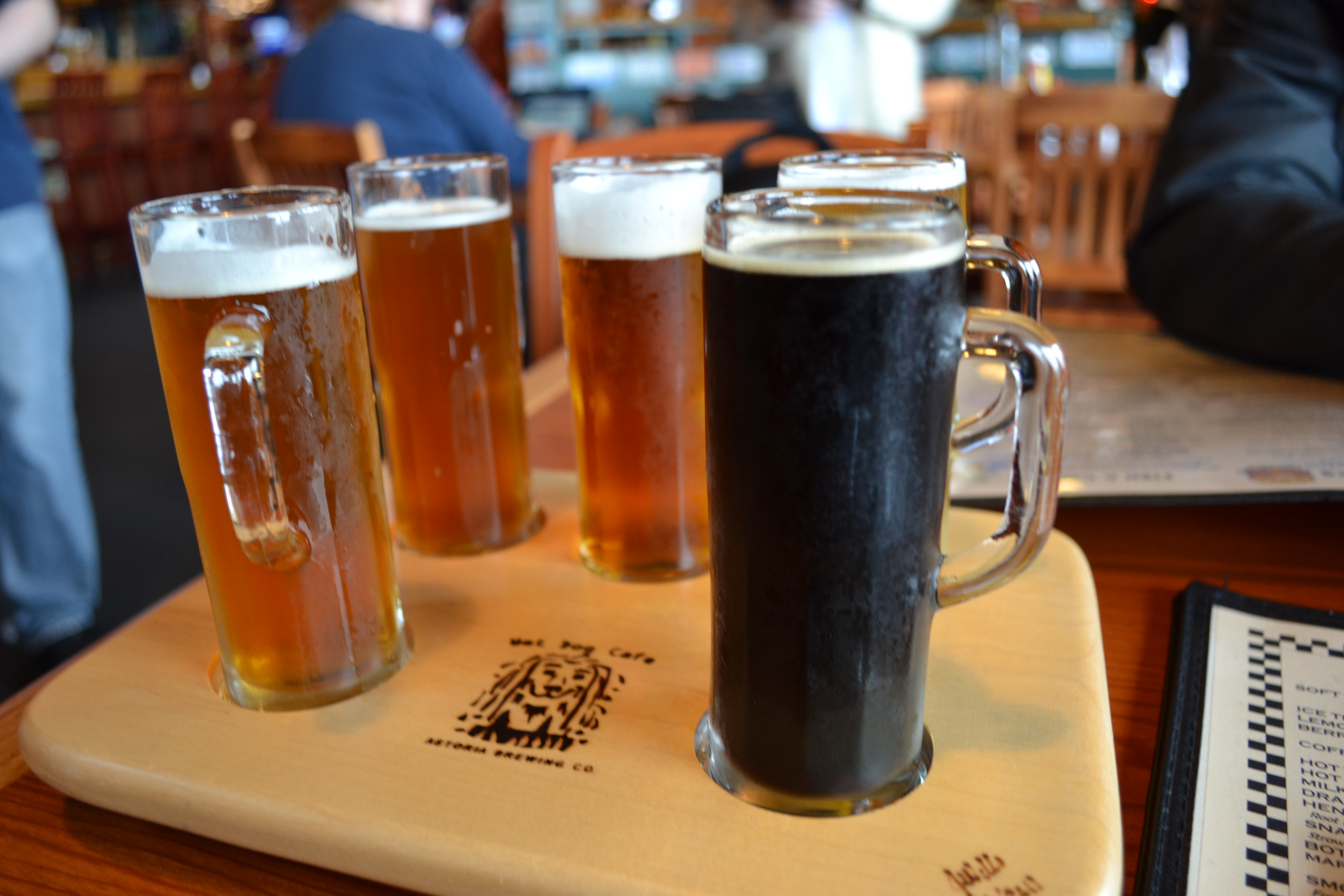 Astoria provides ample opportunities to grab a beverage and a bite with your pup in tow.
Wet Dog Café & Brewery
is not only the oldest brewery in town, but it boasts beautiful views of the Astoria waterfront. Kick back on the deck and take in the Columbia River views.
Rogue Ales & Spirits
also has a pet-friendly patio and a canine-friendly menu.
Astoria Coffeehouse & Bistro
is one of the many cafes and restaurants that offers outdoor seating and welcomes your pooch.
If fresh fish is on your menu, you can stand in line for beer-battered Albacore tuna and golden steak fries at
Bowpicker Fish & Chips
with your pooch. Hours vary based on weather and the daily supply of fresh fish. Find updates on
Twitter
or
Facebook
. Leashed pets are allowed at these restaurants when weather permits. Call businesses ahead of time to ensure outdoor seating is open.
Dabble around Downtown


Downtown Astoria has numerous stops that make for an enjoyable afternoon spent with your dog. Drop by
Gulley's Butcher Shop
and explore the selection of farm-fresh meats. Just make sure you don't leave without a bone for your beloved pooch. If your sweet tooth is kicking in, swing by
Frite & Scoop
for some ice cream and a pet-friendly treat for your companion.
Astoria Vintage Hardware
is one of many shops that almost always has a water bowl for dogs outside if you're passing by or want to take a peek inside at the shop's eclectic mix of vintage goods. For 22 weeks from May to October,
Astoria's Sunday Market
is another great place to stop by with your pooch and browse the selection of fresh cut flowers, handmade crafts and more.
Explore the Outdoors
Did you know that
Fort Clatsop
is one of the limited National Parks that allows dogs? Get some fresh air and learn all about the encampment of the Lewis and Clark Expedition during the winter of 1805-1806. Reenactments by costumed rangers in the summer make the experience even more authentic. Fort Clatsop also provides access to several trailheads, including the
Fort To Sea Trail
and
Netul River Trail
. Just make sure you pick up after your furry friend, keep the leash on and be aware of people who may not be looking for any animal interaction.
Take your pup to
Fort Stevens State Park
for more hiking, wildlife-watching and beachcombing. Enjoy historical displays ranging from the Civil War to WWII and explore the rare gun batteries. No matter the activity, your dog is welcome along for the ride. If you decide to stay the night, Fort Stevens offers pet-friendly yurts and cabins, but be sure to book in advance as they fill up quick.
Walk and Wag Along the Waterfront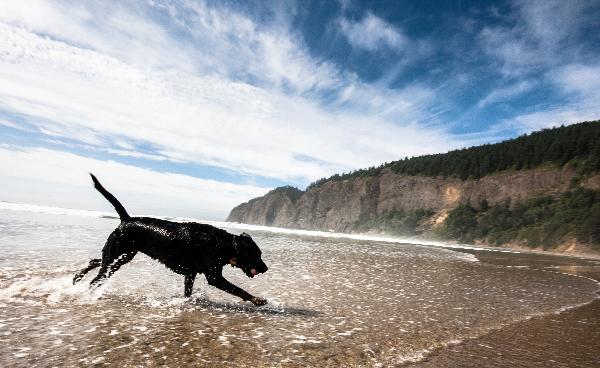 If you're interested in exploring the coastline, Warrenton's waterfront is the perfect place to take your pooch. Make your way from the waterfront trails to
Carruthers Off-Leash Dog Park
to wear your pup out for the afternoon. If you find yourself closer to Astoria than Warrenton, take your dog along the famous
Astoria Riverwalk
, providing a lively, non-motorized tour of the city's waterfront. You'll find various sights and gems along the way, including museums, restaurants, breweries, interpretive kiosks and the "Old 300"
Astoria Riverfront Trolley
.
Kick Back at Fido-Friendly Lodging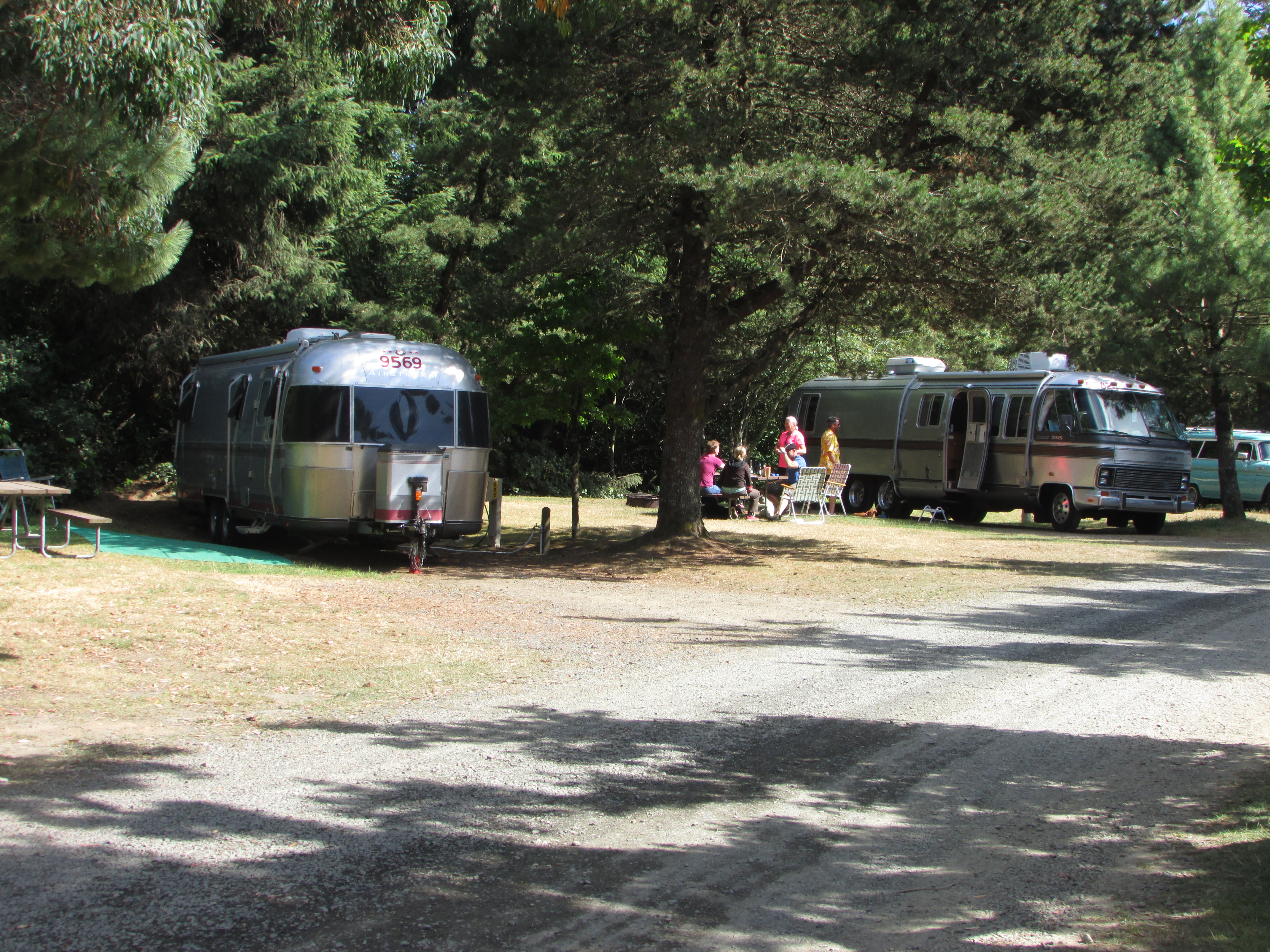 With more than a dozen properties in Astoria and Warrenton ready to welcome your pets, you can have easy access to all the activities on your agenda. For the outdoor adventurer, all of Warrenton's campgrounds are pet-friendly and many offer cabins for year-round comfort. The award-winning
KOA
has RV, tent and cabin accommodations and guests have access to a variety of amenities including Wi-Fi, the Kamping Kitchen, a swimming pool and various family-friendly activities.
If you prefer more traditional lodging, you can pamper yourself (and your pooch) at the luxurious
Cannery Pier Hotel & Spa
, make yourself at home at the trendy
Commodore Hotel
or book a room at one of your favorite properties, as most hotels in the area have pet-friendly options.
Visit Historic Sites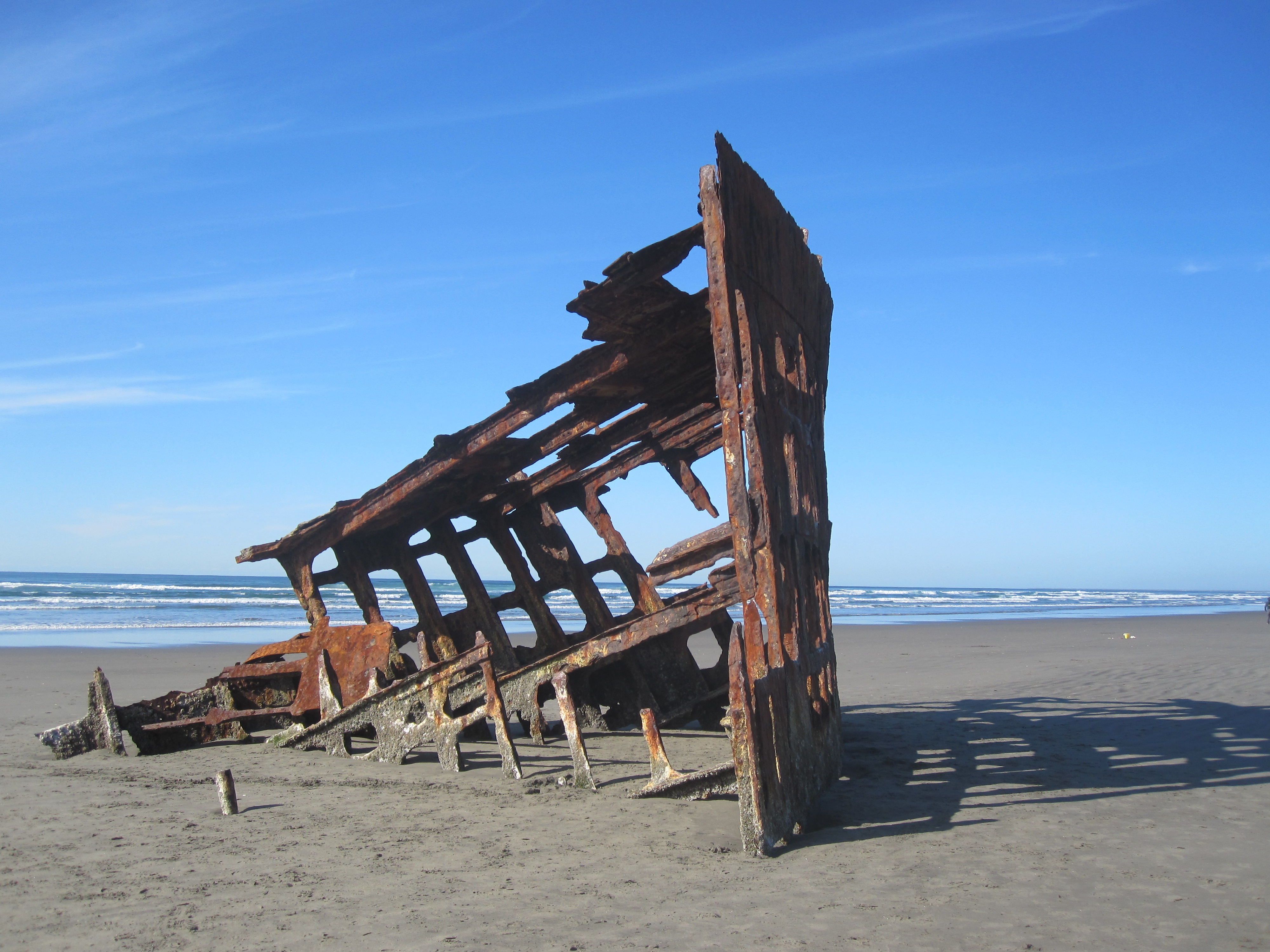 If you consider yourself a history buff and didn't get your fill at the forts, there are plenty of other important sights to explore. Visit the remains of the Peter Iredale shipwreck in Warrenton, a sailing vessel that crashed onto the Oregon Coast in 1906, leaving behind an impressive iron skeleton. The
Astoria Column
is another must-see, not only for its historical significance, but also for its sweeping views of the surrounding area. You'll be able to admire the scenery and your pup will appreciate the fresh air. As you wander the hillsides admiring the Victorian era architecture, drop by the site of
Fort Astoria
on 15th and Exchange Street where the city was first settled in 1811.
www.travelastoria.com
@travelastoriawarrenton
#astoriaoregon #warrentonoregon