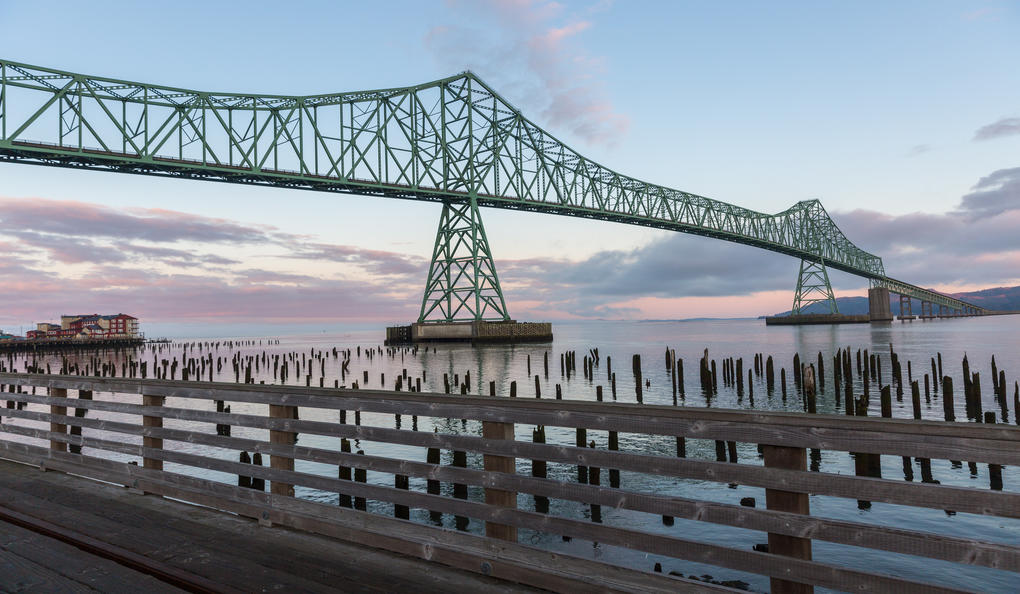 COVID-19 Travel News
U
pdated on July 23, 2020
Dear residents and visitors,
The coast is clearing here in Astoria and Warrenton. We know our beautiful coastal communities are a respite for so many which is needed now more than ever. We are cautiously reopening hotels, restaurants, attractions, and businesses while keeping our collective wellbeing at the forefront. Our goal is to help you gather a sense of what to expect when you visit and how you can best prepare before hitting the road. Starting on July 1, the State of Oregon required everyone to wear a face covering upon entering an indoor public space. In addition, effective July 15, face coverings are required
in outdoor public spaces when physical distancing is not possible. As of July 24, face coverings are required for youth ages 5 and up, restaurants and bars must close at 10 p.m., and capacity limits for restaurants, museums, venues, etc. is reduced to 100 people indoors.
(Click here to review all of the state's guidelines.)
When you get here you will notice many changes from your past experiences as we adopt safety procedures – differing from business to business – that have been implemented and follow the CDC's guidelines for social distancing.
We cannot emphasize enough the importance of planning ahead and knowing the guidelines and capacity limits that local business owners are following to keep you and their crew safe. Akin to the bar pilots that help cargo ships make safe passage from the Pacific Ocean to the mighty Columbia River, we are navigating choppy waters – so please be careful, be kind and be patient while our community adjusts to this new normal. We'll keep our staff home if they aren't feeling well, and we ask you to do the same. Here are some tips from our local hospital to help us all be safer together.
Below you can find resources regarding Astoria-Warrenton restaurants, lodging, attractions and outdoor recreation sites.
We encourage you to call ahead or check online for details and current operational status at the locations you plan to visit. Many businesses have adjusted their hours, amenities, and services to open under the current safety and health guidelines, as well as increased cleaning and sanitation protocols.
The following information was updated July 14, 2020:
We are pleased to welcome you back and appreciate the understanding and flexibility you will lend to our community and other visitors as we all learn what it takes to operate under the new safety guidelines.
Thank you for your support.
Sincerely,
Regina Willkie
And the Astoria-Warrenton Area Chamber of Commerce Staff
Visit
Travel Oregon
for additional COVID-19 travel alerts.