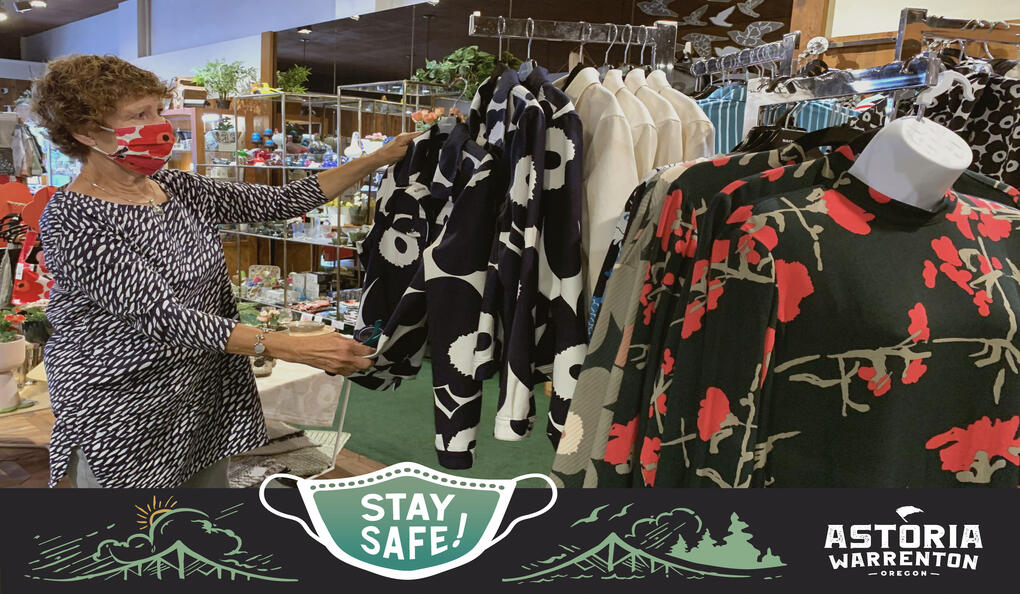 COVID-19 Travel News
Updated on February 11, 2021:

Effective February 12- 25, Clatsop County will be in the High Risk level according to Governor Brown's framework established on 12/3/20. You can learn more about the risk levels and activity guidance on the state's COVID page. Here you can find a map showing the current Risk Level of each county, which will be updated on a regular basis. See more details on resturants, retail, attractions and lodging below.
We ask that everyone be patient as our businesses adapt to and comply with changing safety guidelines.
For now, we encourage you to support your community by using take-out options, curb-side deliveries or purchasing gift cards to help support local businesses.
We look forward to welcoming you again when it is safe.
Thank you for your support.
Sincerely,
Regina Willkie
And the Astoria-Warrenton Area Chamber of Commerce Staff
Visit
Travel Oregon
for additional COVID-19 travel alerts.