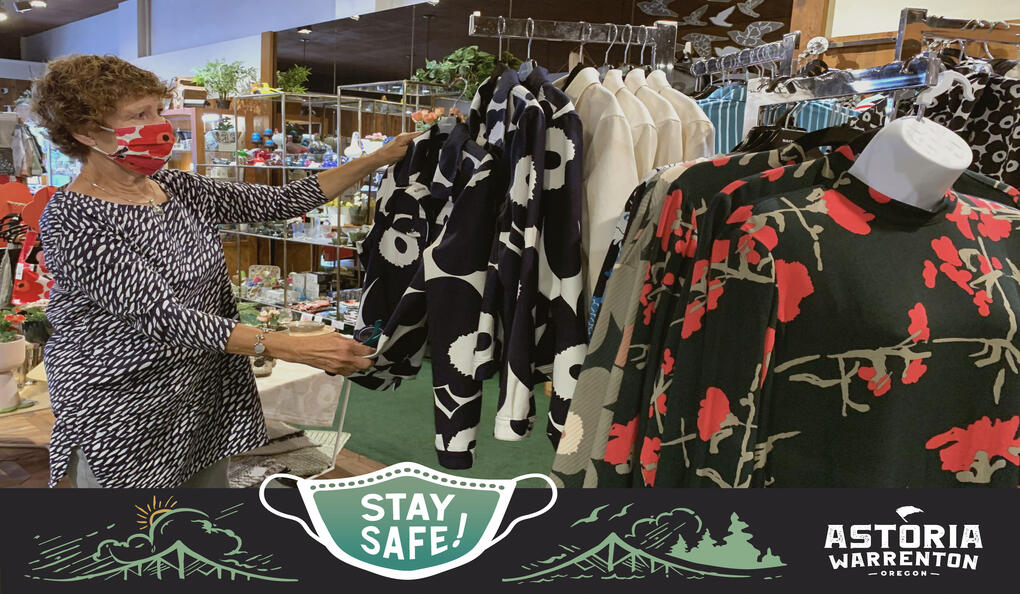 COVID-19 Travel News
U
pdated on November 19, 2020
Dear residents and visitors,
Joining the effort to keep everyone safe, Astoria and Warrenton are subject to the statewide Two-Week Freeze to stop the rapid spread of COVID-19 across Oregon from November 18 to December 2. These new limitations are in response to the concerning increase in infection, hospitalization and deaths related to COVID-19. Social gatherings are limited to no more than six people total, from no more than two households – indoor and outdoor. Face coverings are required statewide in
indoor public spaces or in outdoor public spaces when physical distancing is not possible.
This new mandate will affect business operations and your experience in the area. Below you can find updated information on the new restrictions and resources
regarding Astoria-Warrenton restaurants, lodging, attractions, and outdoor recreation sites
.
We ask that everyone be patient as our businesses adapt to and comply with changing safety guidelines.
For now, we encourage you to support your community by using take-out options, curb-side deliveries or purchasing gift cards to help support local businesses.
We look forward to welcoming you again when it is safe.
Thank you for your support.
Sincerely,
Regina Willkie
And the Astoria-Warrenton Area Chamber of Commerce Staff
Visit
Travel Oregon
for additional COVID-19 travel alerts.