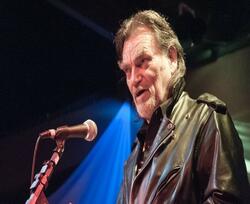 FisherPoets Gathering
Don't miss out on one of Astoria and Warrenton's most unique and captivating annual events, the FisherPoets Gathering. During the three-day event, scores of fishermen and fisherwomen recite emotional poems, perform original songs and read honest prose inspired by the salty seas. Performances take place everywhere from intimate settings such as restaurants and galleries to larger venues like pubs and theaters downtown. More information on the venues and 2018 schedule is available
here
.
February is a popular month in Astoria with the FisherPoets Gathering and Stout Month at Fort George Brewery. Be sure to
book your stay
in Astoria or Warrenton early!
You can find the most up-to-date information on the event below.
2018 FisherPoets Gathering Information
When:
Friday through Sunday, February 23-25, 2018
Where:
Readings and performances, workshops and cannery and fishing boat tours will be held at various venues throughout Astoria.
Find full schedule here
.
Tickets
: Admission is $15 to all events throughout the weekend, and free for children and students under 18. Tickets can be purchased at each venue prior to the performance.
Find the list here.
Tales from the sea will certainly work up your appetite for fresh seafood. Make the most of your trip by hitting the best restaurants, taking your meals to-go or even digging up your own using this guide for the
Ultimate Seafood Weekend
.
If you can't make it out the weekend of the FisherPoets Gathering, Astoria and Warrenton will be waiting with other fun
things to see and do
all year-round!