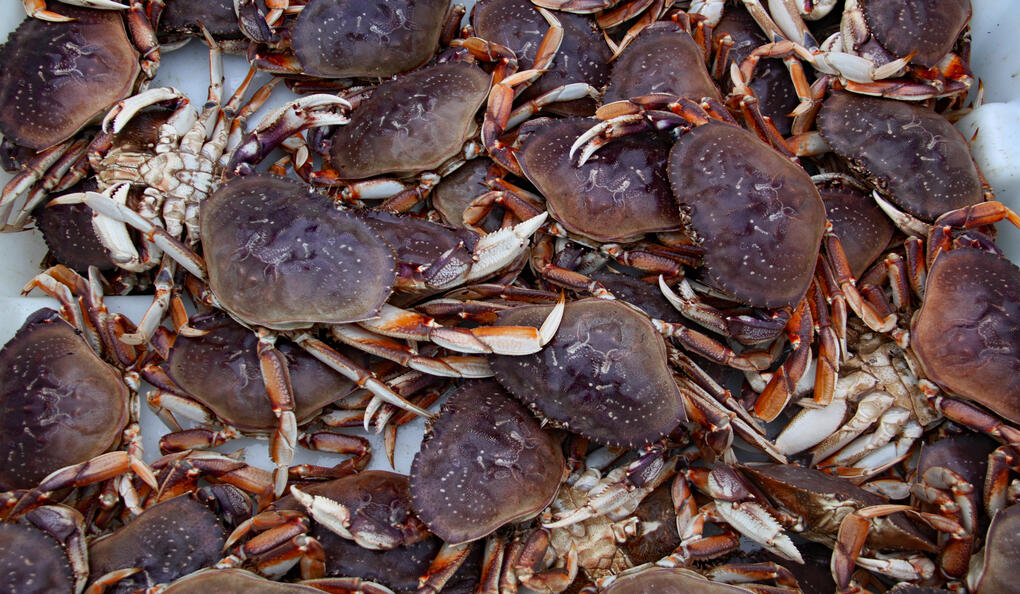 Oregon Heritage Deviled Crab Recipe
Recipe developed by Jennifer Burns Bright
Deviled crab has been called a deconstructed crab cake, and the dish was once as popular as crab cakes are now. It's a perfect Sunday brunch casserole, especially after a day crabbing on the river. Buttery chunks of Dungeness are tossed in a little cream and crushed crackers, and flavored by crunchy green vegetables and a shot of Tabasco, which brings the devil to the dish. The original calls for Saltines, but I like to use panko.
The recipe is based on one of several variations published by Oregon-native James Beard (1903-85) in his long career as America's first celebrity chef. This one honors a family friend in Gearhart, just south of Warrenton, where Beard would spend summers as a child, gathering berries, fishing, and, of course, eating crab.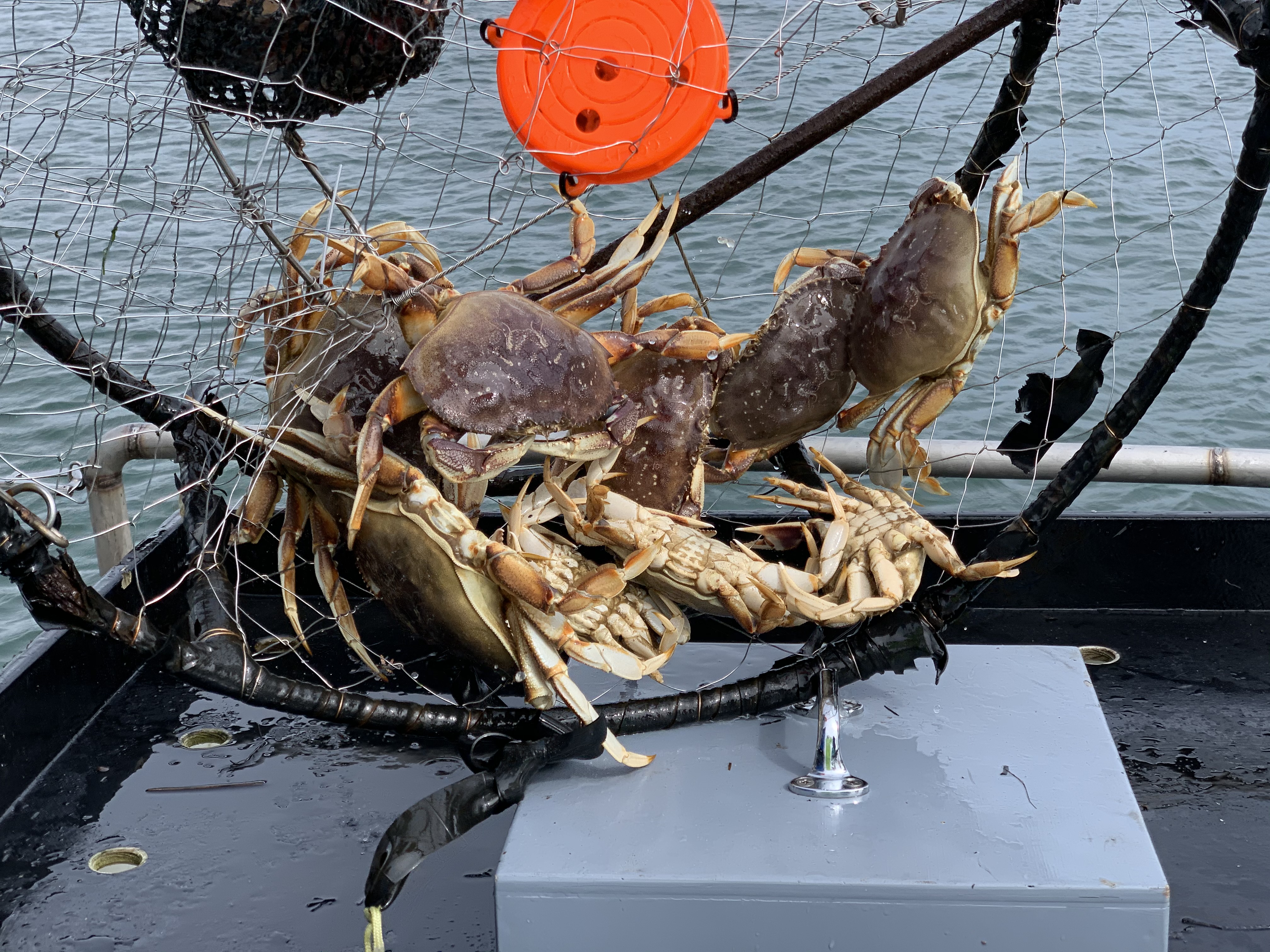 Photo credit: Jennifer Burns Bright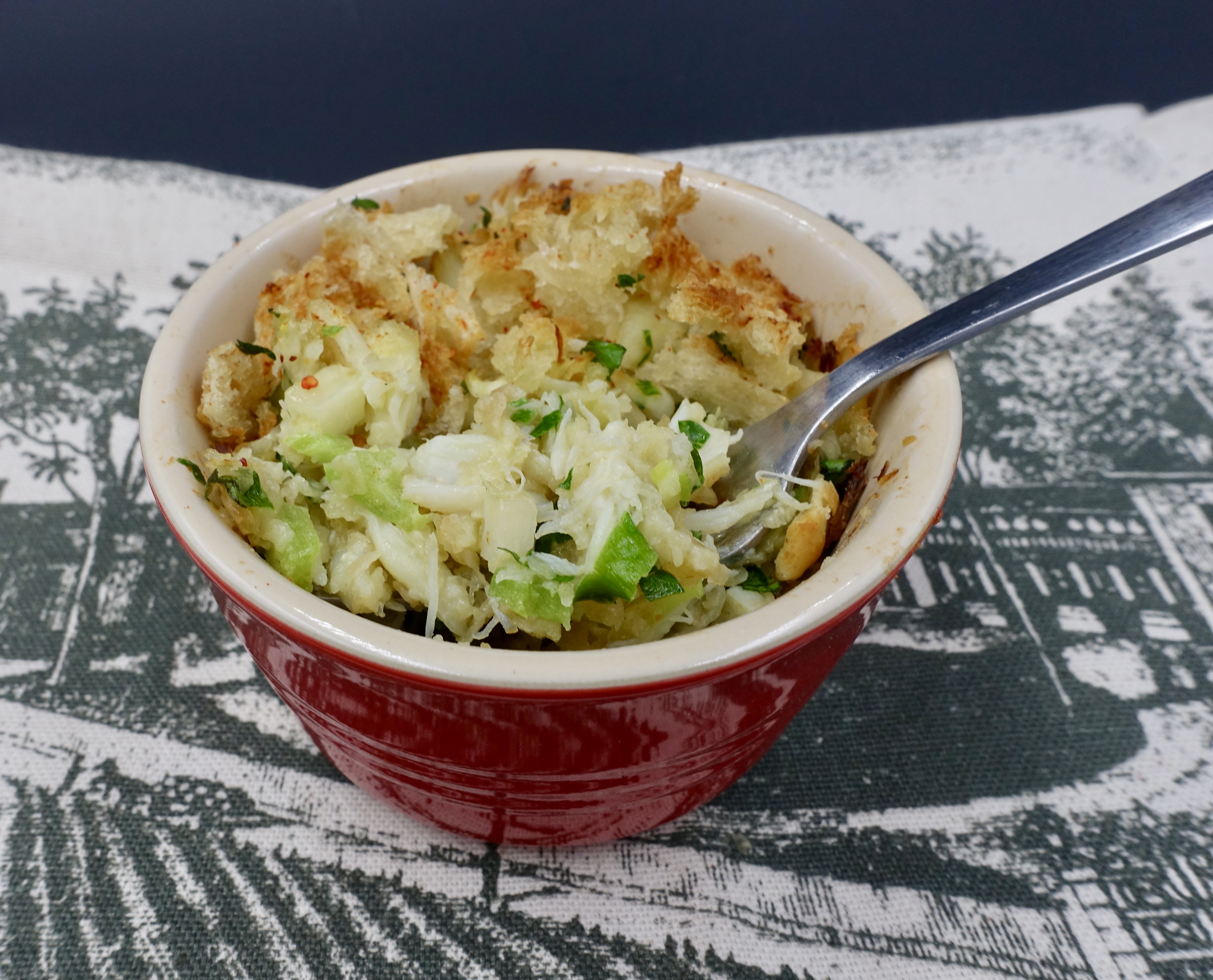 Photo credit: Jennifer Burns Bright
Oregon Heritage Deviled Crab
Serves 4
1 pound Dungeness crabmeat

1 cup of fresh or panko breadcrumbs for topping

1 cup of panko breadcrumbs or Saltine crackers

1 cup unsalted butter

1-2 medium shallots, minced

1/2 cup celery, minced

1/2 medium green bell pepper, minced

1 cup green onions, sliced on the bias very thinly

1/2 cup parsley, minced

1/2 teaspoon salt

1/2 teaspoon dry mustard

1 healthy dash Tabasco

1/4 cup heavy cream
Instructions
Preheat the oven to 350 degrees. Pick over the Dungeness crab meat for stray shells and mince the vegetables so they are in very small pieces.
In a skillet, heat one half cup of the butter on medium, then add the minced shallots. Cook until translucent. Add one cup of the breadcrumbs and lightly brown them, stirring constantly and watching the pan carefully so they don't burn. Set aside to cool.
Combine the remaining ingredients in a bowl and toss lightly with a spoon. Place the mixture in individual heat-proof ramekins or a casserole dish. Top each with the prepared breadcrumbs.
Bake for 25 minutes or until heated through and delicately browned.