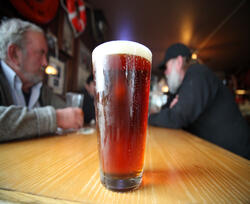 Raise a Glass to Nightlife by the Columbia River
For two small towns, Astoria and Warrenton have impressive nightlife scenes overflowing with brewpubs, cocktail lounges and bistros where you can close out a hard day's work (or play). Get a taste of the town's booming beer scene or enjoy a craft cocktail with friends and fellow travelers. Just make sure that if you're imbibing, you're not driving. There are plenty of things to do at night, as well as
places to bunk up
if you knock back a few. See below for a list of our favorite spots. Bottoms up!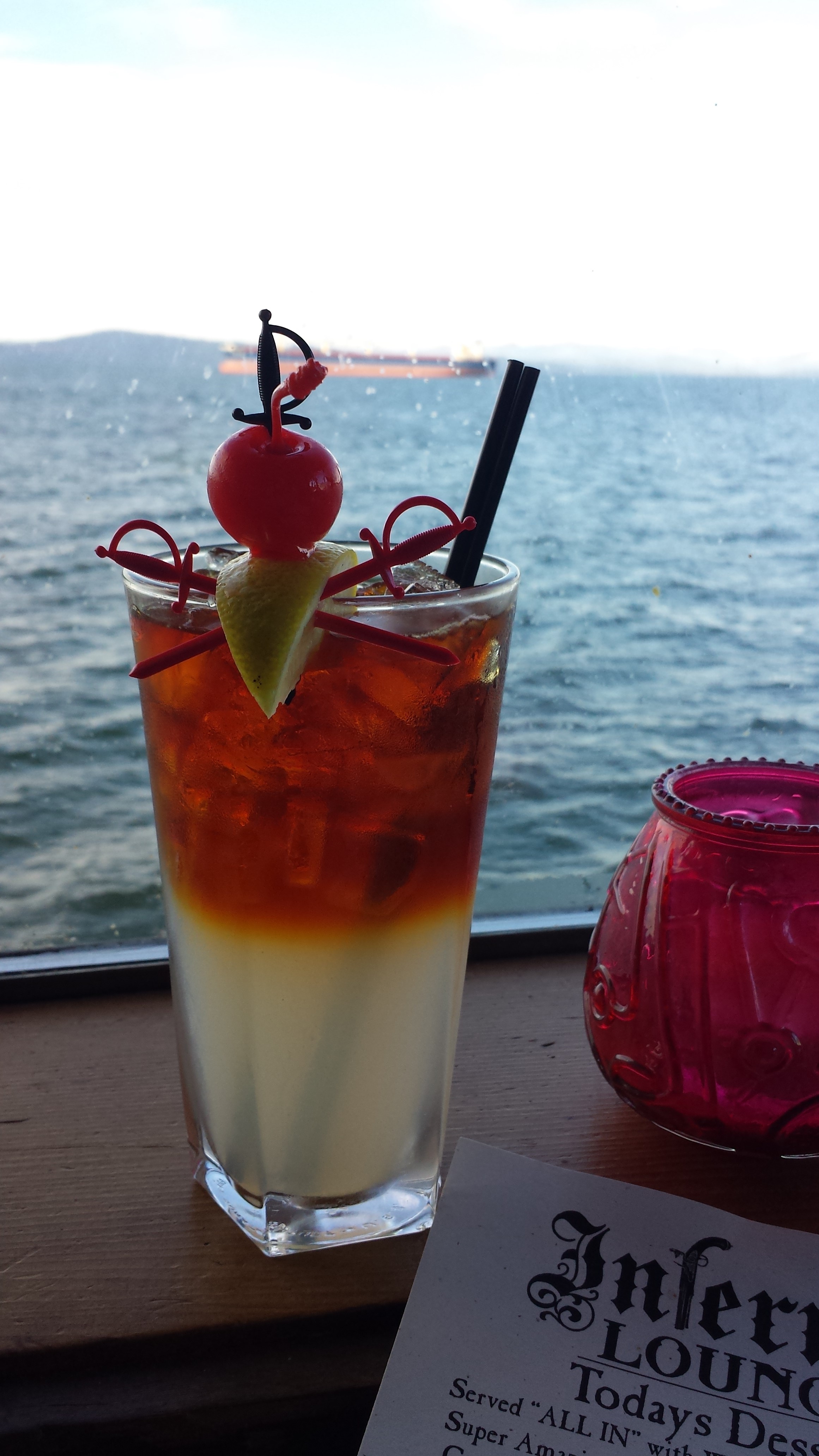 Inferno Lounge
Complete with riverfront views and red leather booths, Inferno Lounge's rat-pack-era atmosphere does not disappoint. Fill up on a local brews and imaginative cocktails (kiwi margarita, anyone?) while sampling tasty dishes like the Thai Mac n' Cheese or "Exploding Weiner."
Astoria Coffeehouse & Bistro
Though it may not first cross your mind when you think of a night out on the town, Astoria Coffeehouse & Bistro has sushi and martini nights every Monday. If you're looking for a fiesta, stop by on Thursday nights for tacos and margaritas.
Astoria Brewing Company
As Astoria's oldest brewery, Astoria Brewing Company continues to stake its claim as one of the best places to stop by for happy hour and a solid brew. With a prime location on Pier 11, the sweeping views of the Columbia River only add to the experience.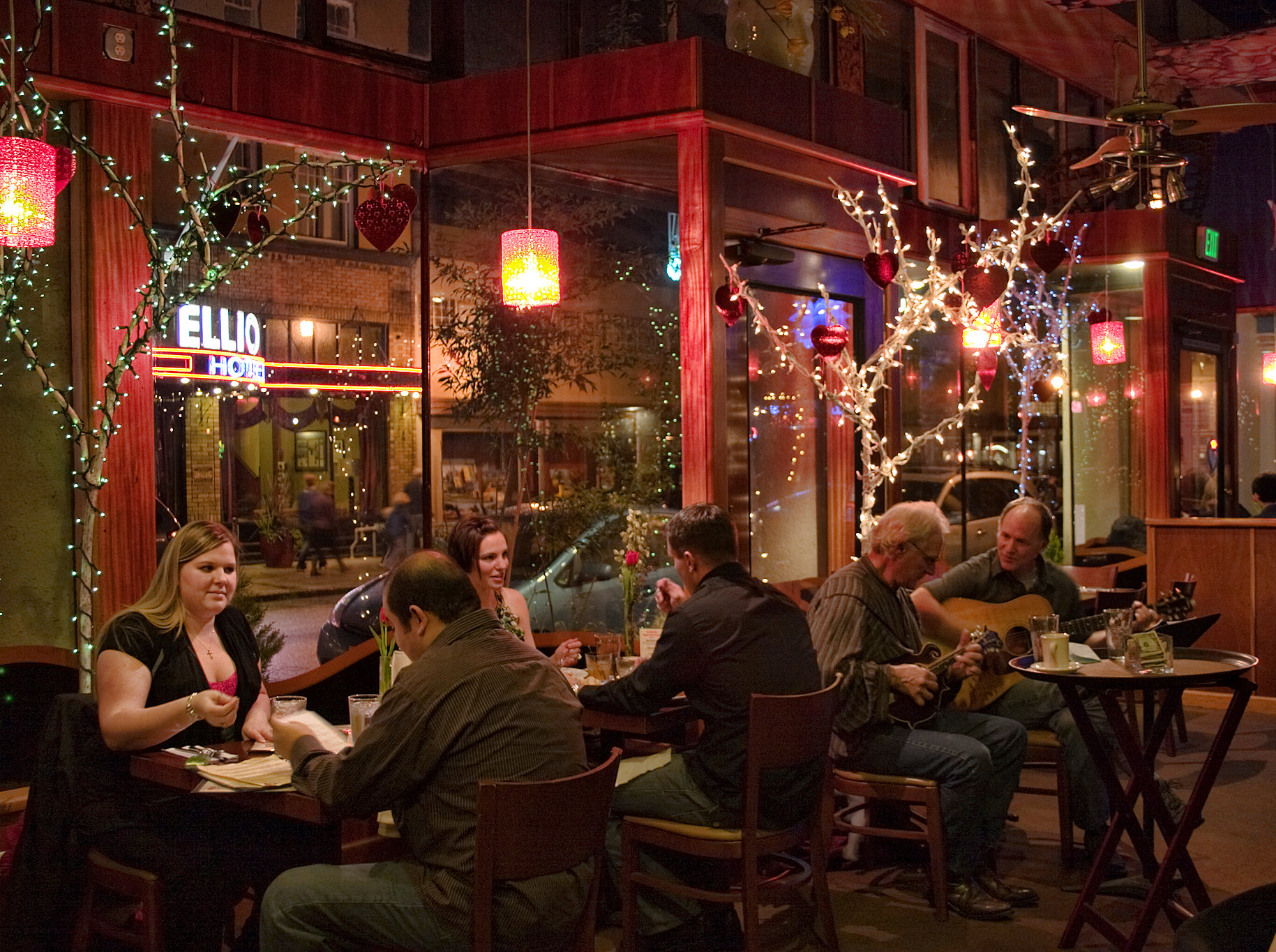 Photo Credit: T. Paul's Supper Club, Michelle Roth
Carruthers
In the heart of downtown Astoria, this sophisticated establishment has a 1920s-era feel to accompany its craft cocktails and tequila oyster shooters. Sit back and wine (or dine) with some friends at this upscale bar and bistro.
Uptown Café
Located in Warrenton, Uptown Cafe is the perfect place for trying a beer sampler or sipping one of the many Northwest wines available. In addition to drinks, this American eatery offers breakfast, lunch and dinner favorites for every palate.
Big O Saloon
Just off Highway 202, in the heart of Olney General Store, lies the Big O Saloon – a family-friendly cookhouse and watering hole reminiscent of the wild, wild West. If you're a fan of corn hole and prefer a laid back atmosphere, this might just be your place.
T. Paul's Supper Club
Looking for some eclectic Northwest cuisine to accompany your house-made martini? Stop by T. Paul's Supper Club in the heart of historic downtown. Aside from its one-of-a-kind ambience and fine dining options, the Supper Club offers happy hour from 3 to 6 p.m. daily.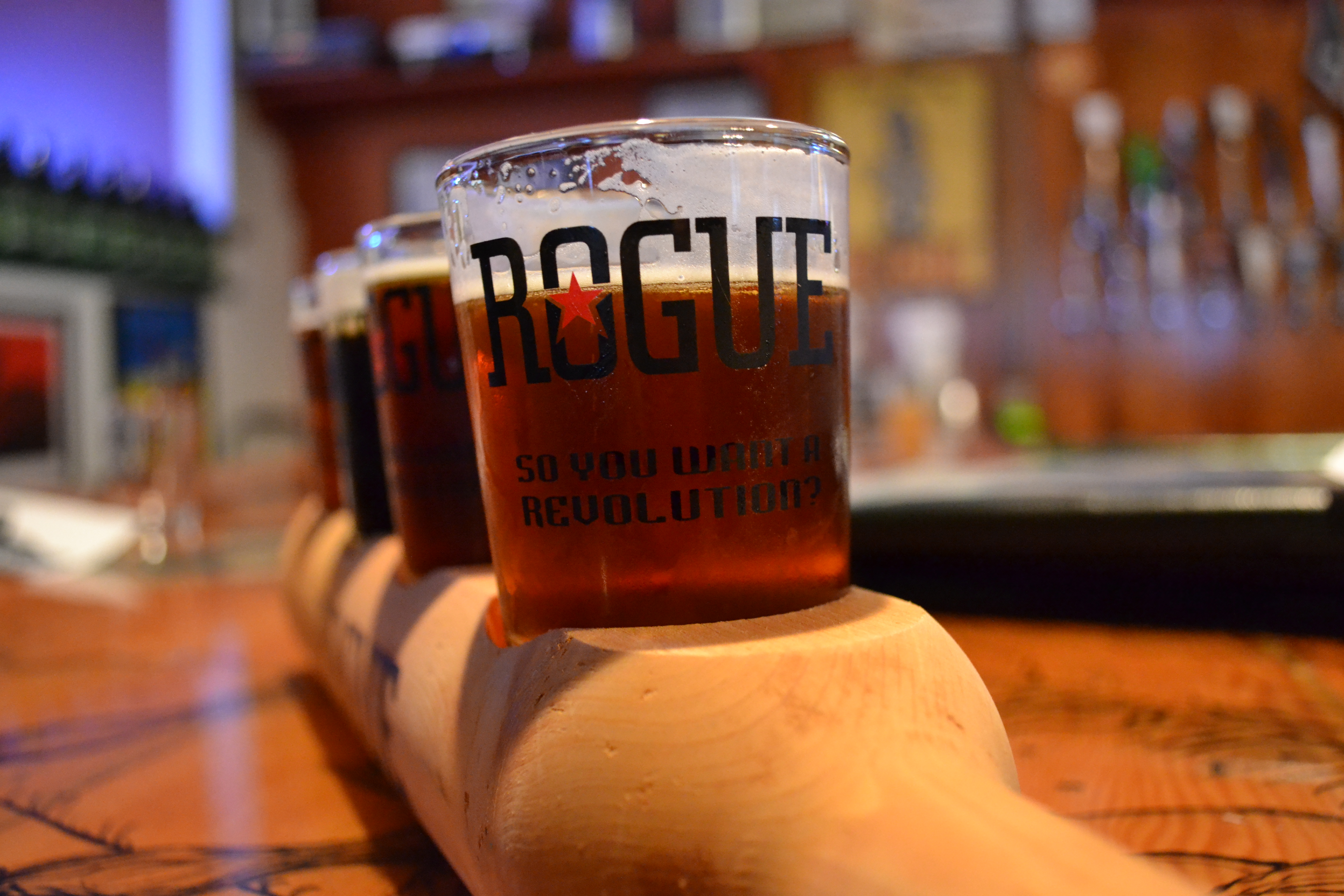 Buoy Beer
With beer names like "The Decapitator" and "Rosemary's IPA Baby," it's easy to see how Buoy Beer caught the attention of brew lovers across the region. In addition to Pilsners, Lagers and Ales, Buoy also serves handcrafted burgers, sandwiches, salads and more.
Portway Tavern
The oldest watering hole in Astoria, Portway Tavern is a circa-1925 brewpub offering beer, cocktails and classic coastal pub fare in a prime maritime setting. Complete with an outdoor patio, Portway is the perfect place for drinks on a warm summer evening.
Rogue Ales Public House
If you're a fan of this Oregon classic, you'll be happy to know Astoria has its own Rogue location on Pier 39. In addition to breathtaking Columbia River views, stop by for beer, hard ciders and sodas, spirits and more.
Mary Todd's Workers Tavern
Widely revered as the best dive bar in town, Mary Todd's Workers Tavern is the perfect place for drinks or Sunday bingo night with your friends. Swing by for tasty burgers, BLTs, Bloody Mary's and more.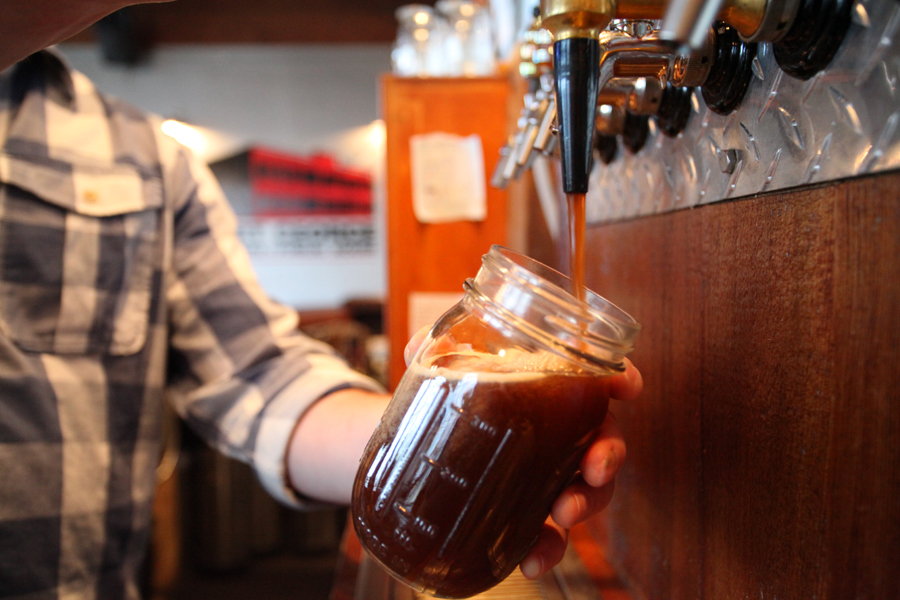 Photo Credit: Fort George Brewery
Fort George Brewery
A trip to Astoria is never complete without a stop at Fort George, a brewery located in a revitalized historic building full of local character. Grab a bite from the in-house pizza oven alongside locally crafted ales.
Albatross
If you're craving cocktails, oysters and ales, then Albatross is your place. Located just off 14
th
Street, Albatross is a farm-to-table restaurant and raw bar offering prohibition-style cocktails in addition to a wide variety of locally crafted beers and ciders.
Voodoo Room
In the sound of metal is the perfect backdrop to your Friday night, then the Voodoo Room is your place. Aside from its grungy, dive-like atmosphere, Voodoo Room is known for its extensive pizza menu, including everything from traditional slices to options like the "Voodoo," with habaneros, capers and roasted garlic.
www.travelastoria.com
@travelastoriawarrenton
#astoriaoregon #warrentonoregon