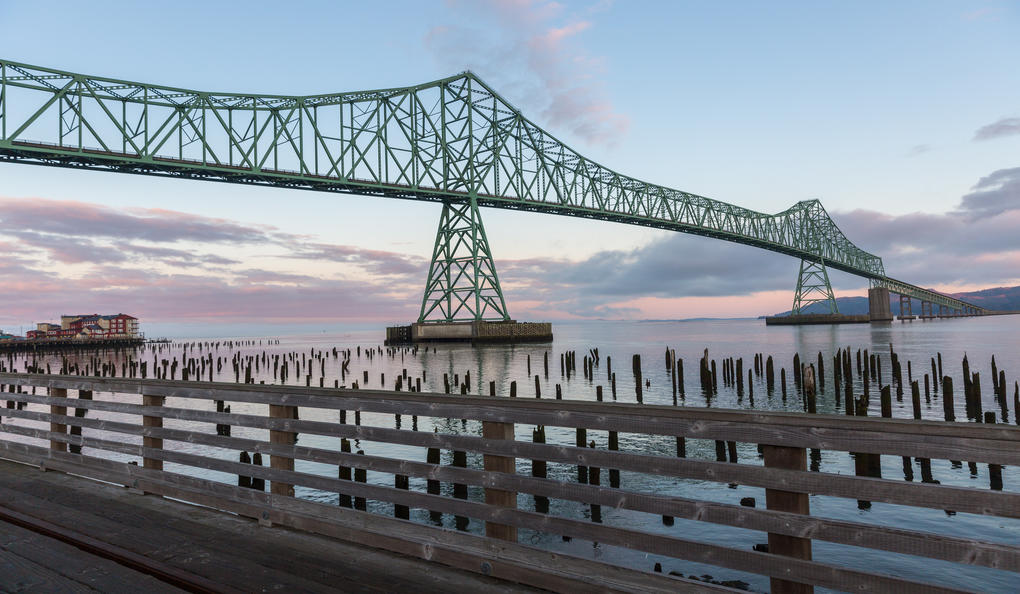 Stay Home, Stay Safe
This is a confusing time for travel, isn't it? We want to welcome you back to Astoria and Warrenton, but now is not the time.
Our stay home order in Oregon continues, even as most counties are entering the first phase of reopening. This phase allows more businesses to operate although under new restrictions. This lets us visit our barber, go to the gym and sit in a restaurant while we enjoy a meal. (
See list of restaurants here
.)
However, not every business that has been allowed to open may decide to do so. Many reasons have some business owners waiting: concern for the health of their team and customers; need to remodel to adapt to current guidelines; supply or staffing shortages; etc. Please remember that we have all been in the same situation these past couple of months and it may take some of us more time than others to reemerge into this new way of life.
Phase 1 in Oregon still restricts travel beyond your local area:
Stay close to home. Avoid overnight trips and minimize other non-essential travel, including recreational day trips to destinations outside the community where you live. Travel the minimum distance needed to obtain essential services. (
source link
)
In addition to the state guidelines of Phase 1, our County and Cities have declared that lodging properties cannot allow leisure guests to stay.
Lodging and camping operators will be able to operate at 60-percent capacity beginning June 5
, then expand to 100 percent on June 26 if Gov. Brown's prerequisite criteria for reopening continue to trend in a positive manner. Smaller short-term rentals will be able to operate at 100 percent beginning June 5.
If the pull of travel is tempting you to visit Oregon's North Coast, please wait. Here in Astoria and Warrenton, many shops and restaurants are keeping their curbside pickup practices in place or only allowing one group inside at a time. Our historical museums are staying closed. Fort Stevens State Park and Lewis and Clark National Park continue to be closed to day-use -- even the trails and beach accesses are closed.
We ask that everyone have some patience as our businesses get their heads wrapped around their new operating procedures. For now, we encourage you to explore the community you call home and help your local businesses test things out.
We'll be here and look forward to welcoming you again when the time is right.
Thank you for your support.
Sincerely,
Regina Willkie
And the Astoria-Warrenton Area Chamber of Commerce Staff
Posted Friday, May 15, 2020 | UPDATE Wednesday, June 3, 2020
Visit
Travel Oregon
for additional COVID-19 travel alerts.